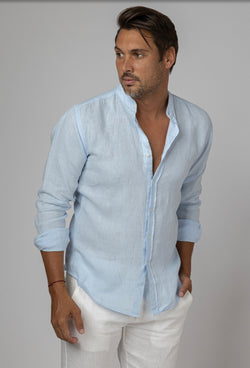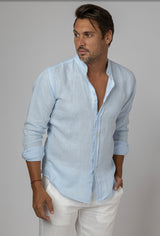 Claudio Milano
Linen mens long sleeve collar Mao
Mens shirts long sleeve collar Mao made of 100% pure linen Italy style high quality in colors white ,black ,royal blue ,light blue .
with silicon softening #1007 
Every product is unique, just like you. If you're looking for a product that fits the mold of your life, the
Linen mens long sleeve collar Mao
is for you.
Inventory Last Updated: Dec 08, 2023 - White / Black / Red / Blue - XS TO XXXL Size
Linen Clothing
Available
Claudio Milano designs
European linen clothing in Italian Style
made from %100 natural materials. Experts in Italian style quality linen dresses the clothing shop online offers in the
claudia milan
line, designed white summer dresses for women and linen pants for men. Unique Styled Linen Dresses Canada and Italian European linen clothing style made by linen designer clothing USA, Florida
Unique Women linen dress Italian style design
Summer Men linen shorts June 2020 design Italian style
Frequently Bought Together